The Program
The Sulphur Springs Valley Electric Cooperative (SSVEC) Foundation will present ten $4,000 scholarships to graduating seniors in the SSVEC service area who plan to attend a trade school, skilled job training, or certificate program consisting of training in preparation for entering the work force. These scholarships are not intended for students seeking traditional higher education degrees.
---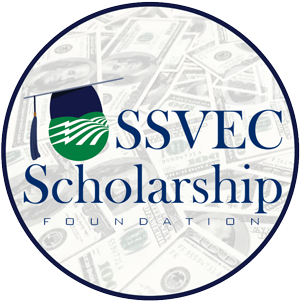 Eligibility
The Foundation will award a scholarship for the duration of training to dependent children (students) of members of Sulphur Springs Valley Electric Cooperative, Inc. To qualify the student must be claimed as a dependent on the member's taxes and have plans to attend a vocational school or other post high school educational institution identified under Internal Revenue Code Section 151 (4).  Note: Students must be a senior (12th grade) and graduating in the spring of 2024.
---
Qualifications
Applicants must be on course to successfully receive a high school diploma with passing grades.  Applicant must submit a scholarship application to attend a trade school or certificate program providing job preparation and training in a working trade.  Trade scholarships are not intended for traditional advanced post-secondary institutions.  Successful candidates should show a concern for their community documented by community involvement and volunteer work and should demonstrate a passion for the desired trade they plan to enter.
---
Selection Criteria
Scholarships are based on the applicant's school extracurricular involvement, community activities, individual character, and potential. An impartial committee of businesspeople and educators will judge the entries and determine the scholarship winners.
---
Submitting Applications
Registration begins November 1, 2023. The deadline for return of applications is Monday, March 4, 2024. Remember: at least two letters of recommendation must accompany the application. Students may return applications to their high school counselors, any SSVEC office, or to Michele McCollum (see addresses below).
SSVEC Office (Attn: Scholarship Committee)
311 East Wilcox Drive
Sierra Vista, AZ 85635

---
Get in Touch
---
We always love to hear from our student community. Feel free to drop in or contact us during our business hours.
Hours
---
Monday – Friday 8am – 4pm
Saturday Closed
Sunday Closed
---
Contact
---
Program CoordinatorMichele McCollum

Phone 520.515.3472